La MedNum, "a singular structure" for digital inclusion
On March 15, 2022, Guilhem Pradalié, Managing Director of the MedNum, member of the Social Good Accelerator, granted us an interview during which he comes back on what the MedNum is, what are its projects, challenges and his role within the SOGA.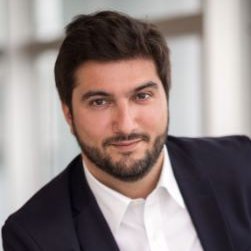 Guilhem Pradalié
(General Director of La MedNum)
Can you tell us about your professional background?
I have a background in economics and a master's degree from Sciences Po Paris. I worked for ten years in the mutual insurance sector, at the Mutuelle générale de l'Éducation nationale (MGEN). I worked on various digital and innovation programmes, then in the group's strategy department.
I was then advisor to the President, in charge of economic and financial issues, strategy and digital commitments until September 2021. I joined La MedNum as Managing Director in October 2021. Attached to the issues of digital inclusion and mediation, I mobilise the teams of the cooperative to facilitate and amplify the virtuous action of MedNum's members on all territories.
What is MedNum?
MedNum is a singular structure. Indeed, it is a cooperative (NDLR Société coopérative d'intérêt collectif, i.e. a SCIC) which gathers very diverse members, all actors of digital inclusion. It fulfills missions of representation and structuring of a sector while carrying out "project" and "consulting" activities around the industrialisation of digital inclusion solutions. We work with our members to create national projects. The objective is to help the sector to develop while carrying the voice of its actors.
Who composes MedNum?
The team is composed of about 15 people. We have recently reorganised our activities around 3 departments: a research and advocacy department, a project department which is transversal and a finance and member services department which should be created at the end of the first semester. Finally, the general management is responsible for the communication and cooperative life departments, which are essential for the good animation of our networks and the promotion of our members' actions.
But MedNum is composed of very diverse actors: more than 100 members, local authorities, the State, economic actors and other types of actors such as private individuals, actors of digital mediation who carry together, beyond the social issue, the values of the free, the common… In short, digital technology in the service of the general interest.
Speaking of values, what are those of MedNum?
First and foremost, we are attached to the common good and the general interest. This is reflected in the very form of our cooperative and in the way it operates. We intervene more broadly on all subjects by developing the idea of a responsible digital technology accessible to all (health, territories, education, reception of refugees, culture…). We are obviously very attached to the culture of the free internet and the commons, like many of our members.
You implement these values in particular through the projects that you carry out. Which of these projects makes you the most proud?
It's hard to choose, because the projects are all important! But I would say, because of the current context of the war in Ukraine, that "refugiés.info" is the one that makes me most proud. The teams are personally committed to it, putting all their skills at its service. There is a big human investment in this project, which is currently the government's official platform for connecting French people who want to help with accommodation with associations and people who express the need.
What does the Réfugiés.info project consist of?
In "normal" times, it is an information portal, contributory and open-source, co-developed with the Interministerial Delegation for the Reception and Integration of Refugees, which provides simple and translated information to refugees and their carers.
This project helps refugees to find an initiative, a training adapted to their situation, to understand the administrative procedures or to consult the directory to find an association.
This platform works like Wikipedia: everyone can contribute by writing or translating practical information.
If you had to summarise the main challenges of MedNum today, what would they be?
First of all, it would be to succeed in making the voice of our members heard during the various upcoming elections, presidential and legislative. We have big objectives around data projects this year, but also around the launch of a version 2 of the telephone platforms for help and support in everyday digital uses.
The presidential elections are coming soon in France. You have published your proposals for the 2022 presidential election. What problem do you address and what solutions do you advocate? 
In France, more than 14 million people are said to be in a situation of digital fragility, i.e. remote, unequipped and/or in great difficulty with the various uses of digital technology. This is the social justice issue to which we are responding.
We recommend actions on 4 important themes for our members: education, employment and purchasing power, health and the environment.
We especially insist on the need to create a real professional sector of digital mediation, by working for example on the stability of the financing of digital inclusion structures, to offer digital services accessible to all and everywhere and to promote a digital society of general interest, free, open, universal and collective.
In terms of education, we propose to make digital education a priority in education, from primary to higher education, in order to train the enlightened citizens of tomorrow, and to equip, raise awareness and train professionals in education and social support. But also to affirm the complementarities between mediation and digital education while paying specific attention to particularly remote audiences.
On the issues of employment and purchasing power, we are working to intensify efforts to train and support young people and jobseekers in digital technology; to make businesses a real place for learning about digital technology; to support small organisations in their digital transformation; and to make digital technology an accelerator of citizens' purchasing power. We defend, for example, the implementation of a real "social internet tariff" for low-income households.
Finally, in terms of health, La MedNum proposes to act as close as possible to people in fragile situations to guarantee them access to information and care, to reinforce the acculturation dynamic between digital mediation and the world of health and to create the conditions for user confidence in the use of digital health.
Finally, what are your links and your expectations of the Social Good Accelerator?
La MedNum has been a member of the Social Good Accelerator for two years. We are partners in the Social Tech Academy project, which explores the digital skills of the SSE to create an information portal, and members of the European Public Affairs working group.
For many people, European issues still seem far away, but we are convinced that running projects of this scale is effective, both in terms of sharing good practice with our neighbours, and in stimulating interesting policy developments for the Social Economy sector and digital inclusion in particular.
Being part of the Social Good Accelerator allows us to have a common environment to express our expectations and to pool the means to achieve them. This is a direct extension of the way we work with our members and is particularly in line with our values.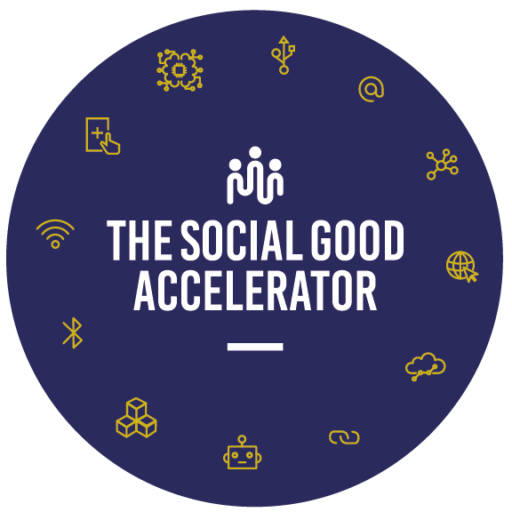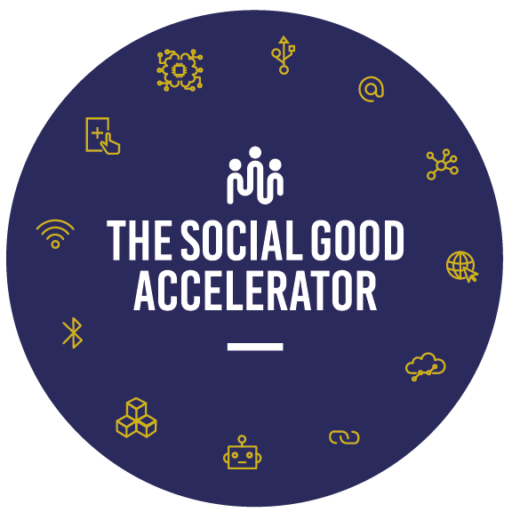 About the author
Justine Coopman
justine(at)socialgoodaccelerator.eu
Public Affairs and Communication
Lille, France