Donations: the new ways to give
New technologies are changing the way people give. Although cheques and charitable collections are far from having bowed out of giving, the France Générosités union has identified new ways of giving that are full of promise. While until recently donations were mainly made by older, qualified people and believers in religion, this no longer seems to be the case. Half of all donations are now made by people under the age of 35. For most of these donors, donations are made on the Internet via crowdfunding sites or online kitchens to finance various projects or social structures.
Focus on six of these (re)inventions.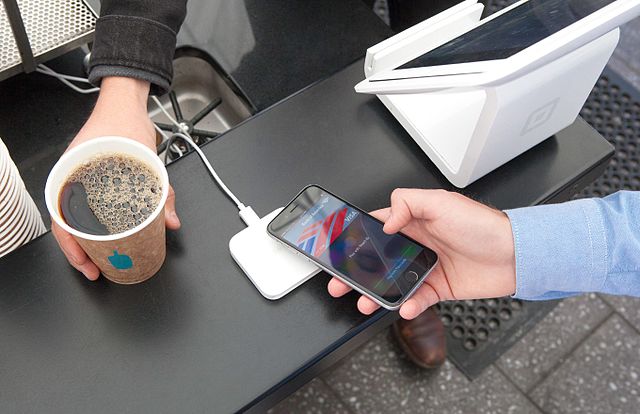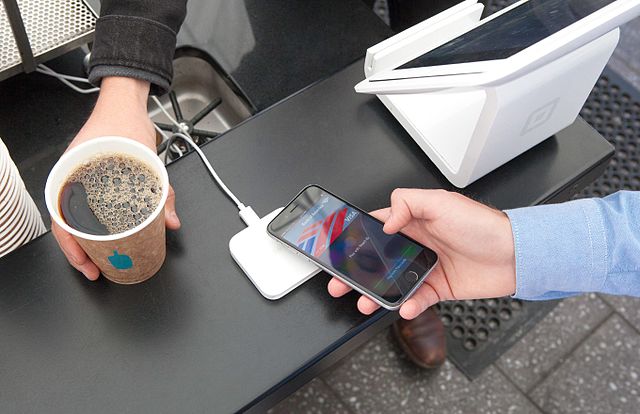 Someone pays with a phone for ordering a coffee (illustrative photo)

Source: Wikimedia Commons

The growing popularity of cashless
This technology, which arrived on some smartphones a few years ago, is set to change the payment lines. As a result, a number of ATMs are closing every day around the world. In France, an average of three are affected each day.
So the question arises: if the circulation of banknotes decreases, what will happen to informal street donations? In the Netherlands, initiatives by social economy organisations are also innovative. In Amsterdam, a cashless donation system has been set up to help people experiencing homelessness. It remains to be seen whether this initiative will help these people more than the previously conventional forms of donation.
Voice assistants and fundraising
In 2018, the Telethon offered to make donations via Alexa, Amazon's voice assistant. In short, by making a request to this object (or sometimes even to a smartphone), it is possible to make a donation quickly. This is a recent initiative, but one that broadens the possibilities for donations, although the majority of households are still far from having a voice assistant, both for ethical reasons and because of their limited usefulness. Nevertheless, these new forms of donation seem to have already borne fruit, since this practice seems to have been perpetuated over time by the organisations using it.
Micro-donations at the supermarket checkout
For many of them, the majority of donors prefer to give to local entities – and in particular those that mobilise in the framework of collections. This is probably because many feel that donating to a large charity is an important gesture, but one that does not necessarily make them feel useful. By joining forces with certain supermarket chains, the rounding up at the checkout introduced in 2016 has made it possible to collect several tens of millions of euros for numerous associations. Here again, micro-donations have a bright future ahead of them!
Crypto-donations and other digital currencies
States have recently allowed, to varying degrees, the use of bitcoin in certain transactions. Donation-related organisations have taken the plunge into crypto-currency donations, particularly in bitcoin. This type of currency, although not widely used in Europe, is more common in some African and North American countries, where it accounts for almost 2% of donations.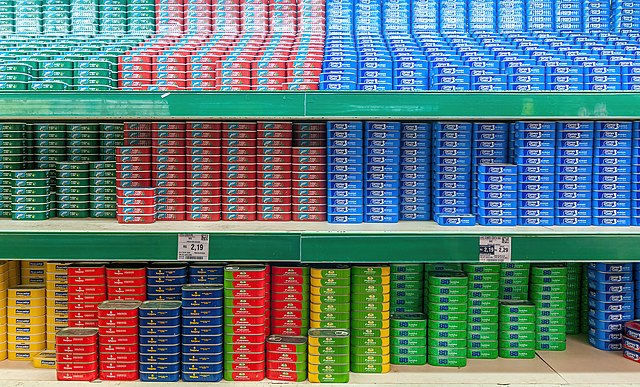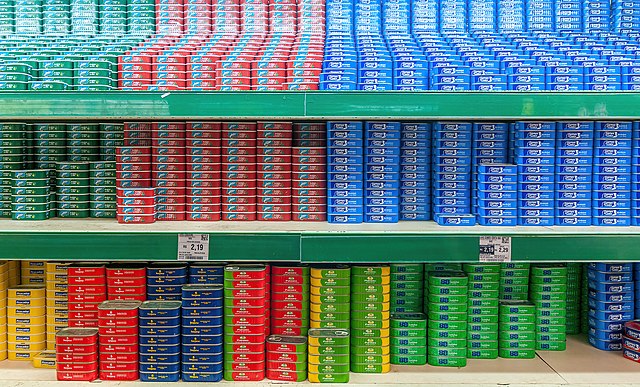 A supermarket alley in the city of Recife, Brazil (illustrative photo) 

Source: Wikimedia Commons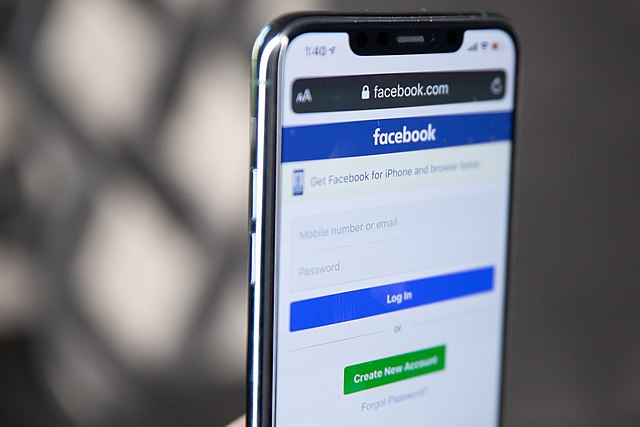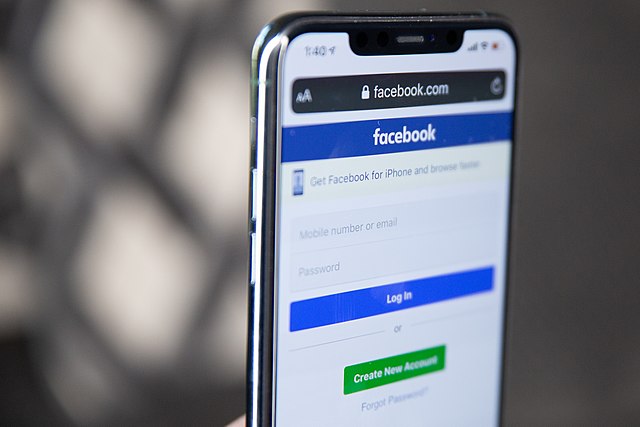 Someone tries to connect on Facebook on a mobile phone

Source: Wikimedia Commons

Social networks: influence and donations
The recent introduction of donation buttons on platforms such as Facebook, Instagram and TikTok have raised several billion euros. This money will then be donated to associations working for an emergency fund in the fight against Covid-19, in vaccine research or in the financing of hospitals.
Nevertheless, although installed in 2015, the donation buttons on these networks have especially gained ground in 2020 following the various crises. Thus, many influencers have used their fame to benefit oppressed minorities, the fight against deforestation or to help the Red Cross.
The networks also offer other original formats such as free donations. Surprising as it may seem, the principle is simple: watch a video ad to fund a social action.
A donation through video games
Video games were a way to mobilise during the 2020 confinements. Indeed, millions of euros were raised by the mobilisation of professional gamers via the Twitch platform. The donations raised were then donated to charities such as the Pasteur Institute. In 2020, Twitch raised nearly 80 million euros in donations through non-profit gaming sessions.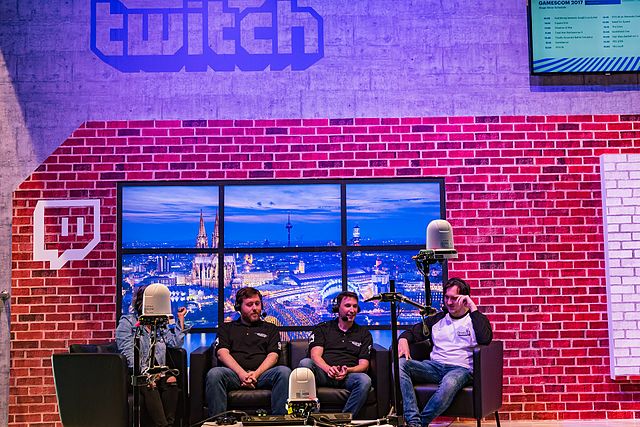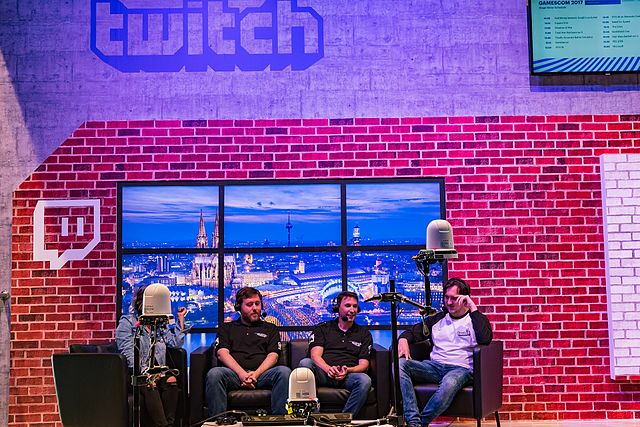 Gamers talking at a conference during the Gamescom,
a event focused on video games in Cologne, Germany

Source: Wikimedia Commons
These are many innovations that prove that donation will be more than ever as local as it is rapid in its form. Other innovative forms also create a more personal and playful link in giving, such as video games. In short, donation still has a bright future ahead of it.
This article is not intended to be an editorial promoting the platforms and organisations mentioned here. The values of the Social Good Accelerator are in fact the very opposite of those of some of the platforms mentioned here. Nevertheless, in the interest of plurality and the promotion of innovative tools that these platforms can put in place, SOGA hopes that these innovations will allow even more social and revolutionary initiatives to take root.
In its vision of digital transition for social and solidarity organisations, the association wishes to make donations accessible via other existing and innovative means, making philanthropy accessible to all, and on various scales.
Sources:
– Usbek et Rica, Chaise à don, caritative gaming, crypto-philanthropie… : 6 manières d'être généreux qui ont de l'avenir, France Générosités, 2021