The Road to EU Social Economy Summit, Mannheim, May 2021


Tallinn, Estonia, november 2020
In

her letter of intent to David Maria Sassoli

, President of the European Parliament, and German Chancellor Angela Merkel, who is currently holding the EU Council Presidency, accompanying her State of the Union address, European Commission President Ursula von der Leyen confirmed that the Action Plan for the Social Economy will be among the initiatives for 2021. The Commissioner for Jobs and Social Rights, Nicolas Schmit is currently preparing this plan and he should publish it during the European Social Economy Summit' on 26 – 27 May 2021 in Mannheim and make it approved in the second half of 2021.
The document should provide with a new vision of the economic system and a key instrument to systematically integrate the social economy in the different socio-economic policies of the European Union, as well as in its actions to achieve the Sustainable Development Objectives (SDGs). The plan should highlight the fact third sector and social impact can play a transformative role and strengthen the capacity to react to crises. 
Indeed, there are currently 2 million social economy enterprises (cooperatives, mutual societies, non-profit associations, foundations and social enterprises) in Europe, representing 10% of all businesses in the EU. Approximately 6.3% of the working population is employed in this sector. During the coronavirus crisis the sector has become more visible and is seen by the European institutions as critical for Europe's two priorities: the green and digital transitions. 

While the French Social Economy Month is beginning as every november since 11 years in France, and ESS France is lauching a Social Economy Republic platform, European institutions – 5 DG units including EU Commission DG Growth, Employment, Research & Innovation, EcFin and Connect – are working all together to prepare the plan along with European Economic and Social Comitee and Civil society partners, as our partners Social Economy Europe and Pour la Solidarité.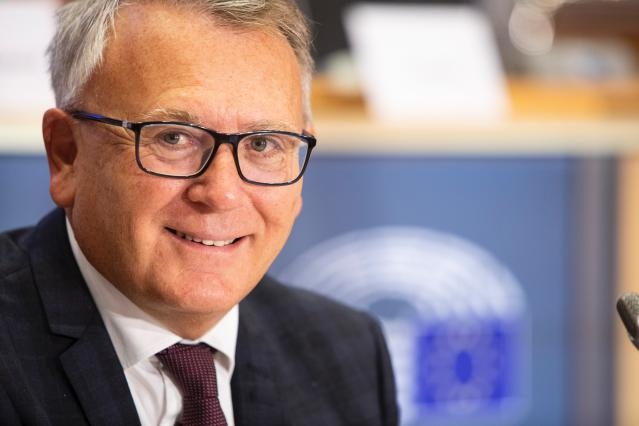 EU Commissioner for Jobs and Social Rights Nicolas Schmit, former Minister of Social Economy in Luxemburg, leading the Plan fo EU Commission, sees supporting social economy and social enterprises as a key part of building the sustainable future of Europe. In that prospect, he is well decided to move forward with the development of this plan. Therefore, he just appointed a new special advisor on social economy issues; Nicolas Hazard, a French entrepreneur and the founder and CEO of INCO, which invests and supports environmentally sustainable and socially responsible innovative companies.  In a meeting on 28th September with Finland's Minister of Social Affais Aino-Kaisa Pekonen, he also indicated that the Action Plan would include the topic of social participation in order to support investment in the sector.
Eight online events in preparation for the European Social Economy Summit. Each Roadmap event focuses on a specific topic and aims to connect different social economy actors in Europe in a highly interactive format, present best practices and use cases, and provide information in interactive sessions of changemakers across Europe. The first online event "New challenges, new innovations, new solidarities – Social Economy in the fight against COVID 19" has been held on September 24th and gathered close to 300 online participants. The next one " Leaving no one behind Employment, upskilling and social inclusion in the changing world of work" will be organised on October 29th and will feature Manuela Geleng, Director – DG EMPL, Sebastien Darrigrand, General Director UDES – Union des employeurs de l'économie sociale et solidaire, and Trebor Scholz, Founding Director of the Institute for the Cooperative Digital Economy and the Platform Cooperativism Consortium, among speakers: https://www.euses2020.eu/exchange-events/october/.
We encourage everyone to attend and join as the monthly European Social Economy Exchange Events are an excellent opportunity to connect, learn and engage with a diverse audience representing the large variety of actors active in the field all over Europe. It is important for all actors of the SSE to help amplify their voices and stress the importance of significant economic rescue measures directed towards Social Economy actors and the role of SSE responses in fighting the pandemic and supporting post-Covid19 resilience.





Author
Arnaud Castaignet, Tech European expert and Administrator of SOGA EU
Tallinn, Estonia
november 2020